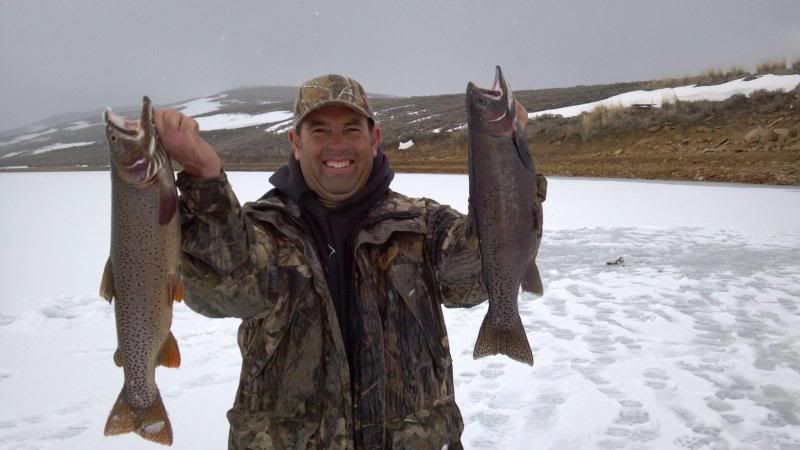 I thought 2 weeks ago was our last trip on the ice but the Berry keeps calling us back with cold temps and thick ice.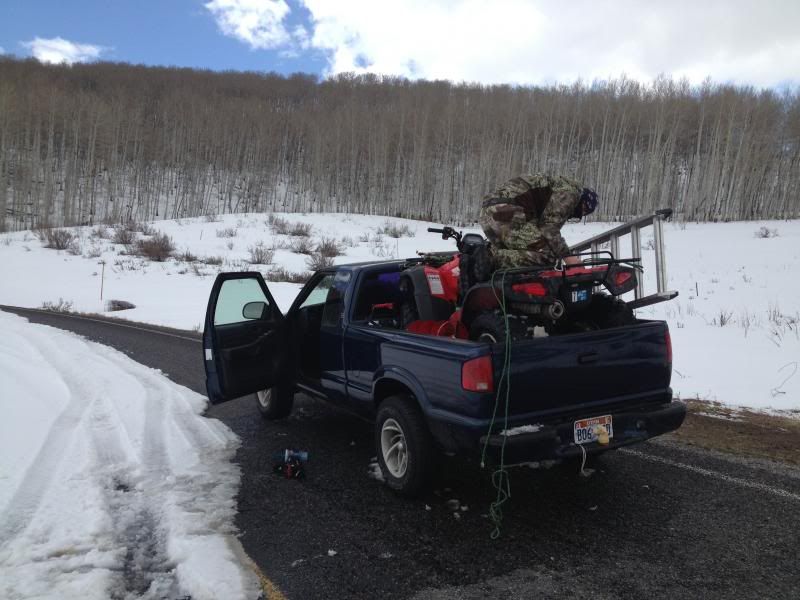 We drove in as far as we could on the paved road, got stuck once and then ATV'd the rest of the way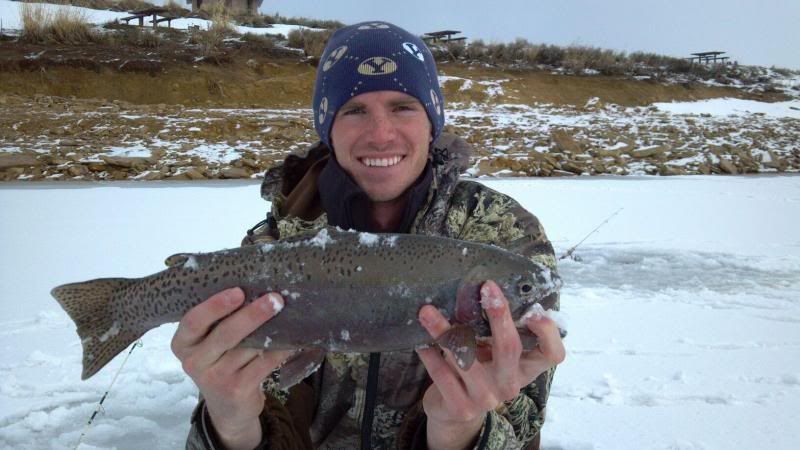 The fish were hungry and we were happy to catch them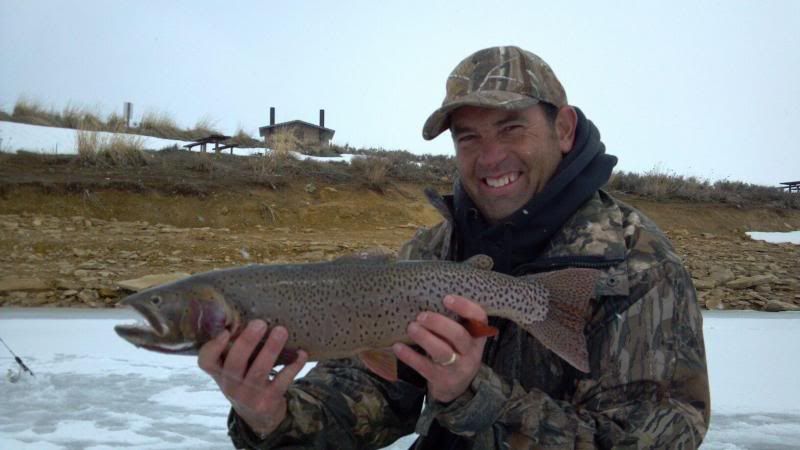 24" 4lb won the BFOD award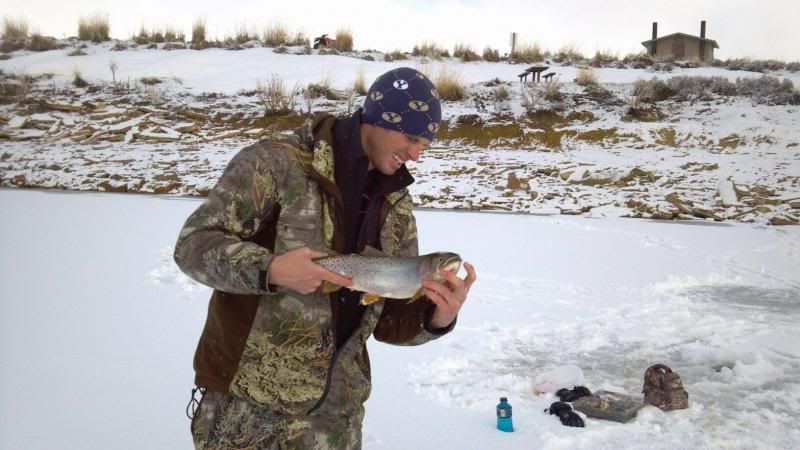 All fish but 3 rainbows and 1 cutthroat were release unharmed to be caught another day.
Later that afternoon Harriet and I took the dogs on a cougar hunt on Y mountain. We didn't find any.