It was a year to remember and a year to forget. Lets call it the year of the storm. And CJane if you see this I need help formatting my pics so they fit on the blog.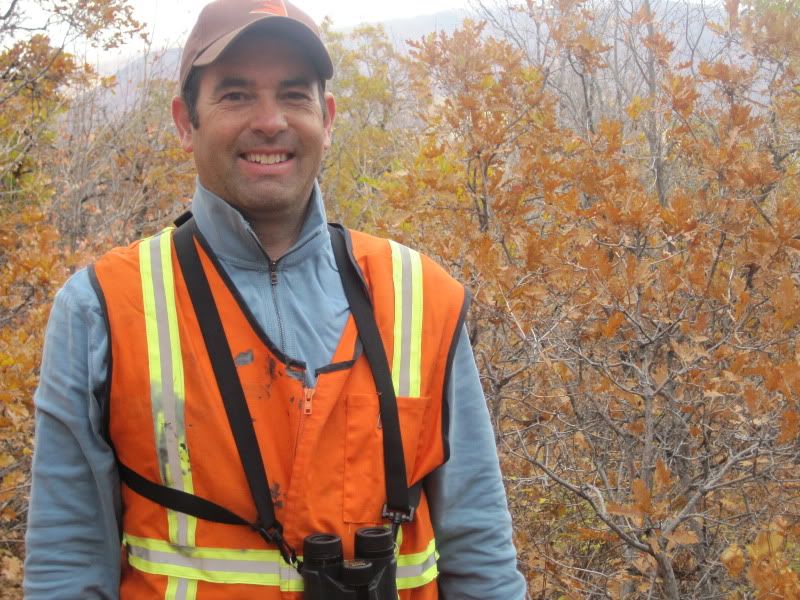 Me with my construction vest that doubles for buck hunting orange.
All was well when Van, Matthew and Maloy and I hit the trail
Van even found a bonus ruffed Grouse for dinner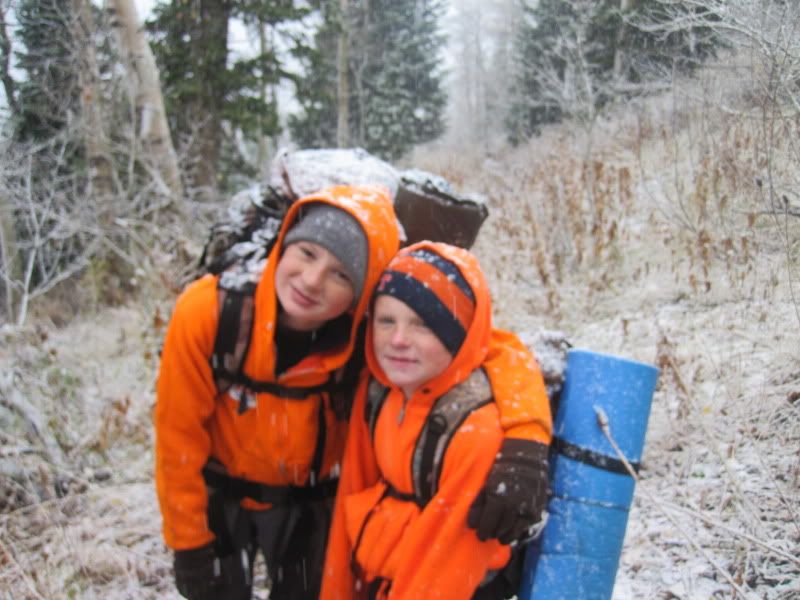 And then it hit and never stopped for 2 days.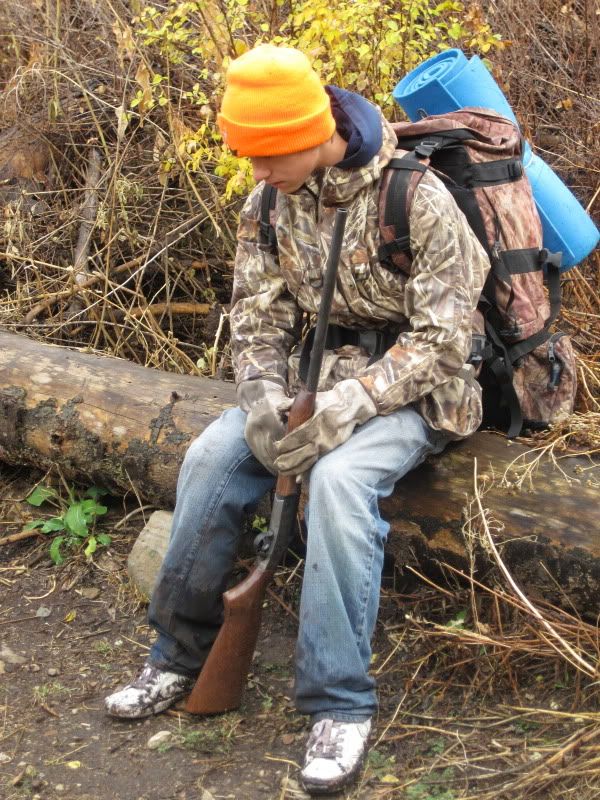 Van was the wiser one. He was at the crossroads here of going up or being home on the couch watching the cougars. He chose the cougars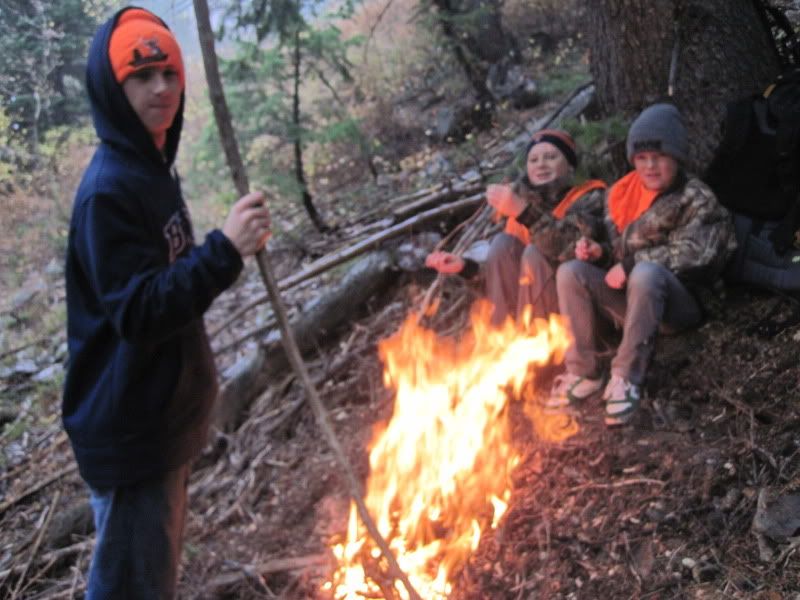 When the storm hit we hunkered down for a few hours. A fire warms the soul and a pine tree shades the rain.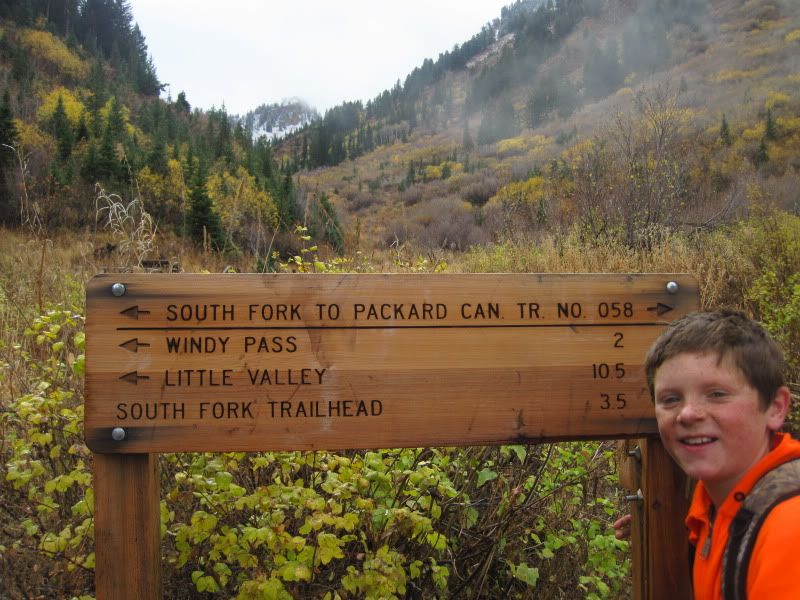 We made it to Shingle Mill and it was all smiles but we knew the next 2 miles would be difficult
Brothers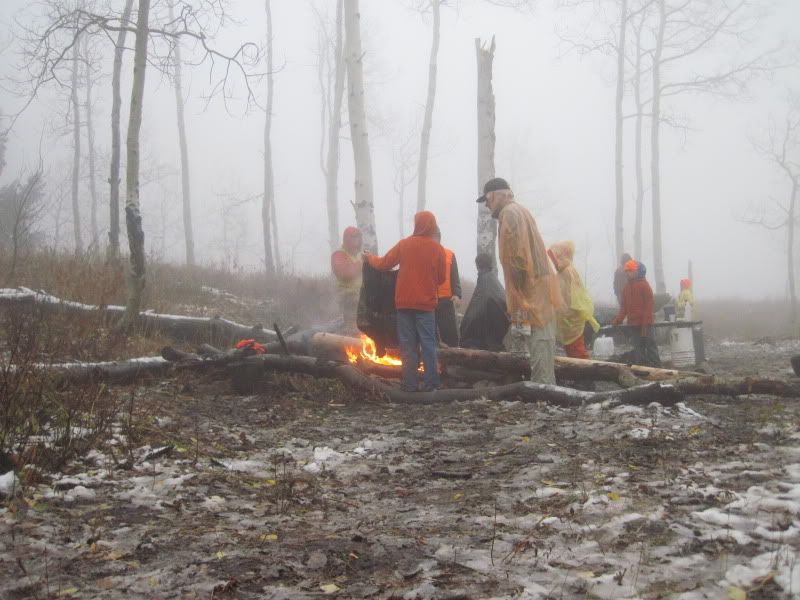 We rolled into camp and this is what it looked like for 2 days
So we stayed in the Tent and sipped Hot Chocolate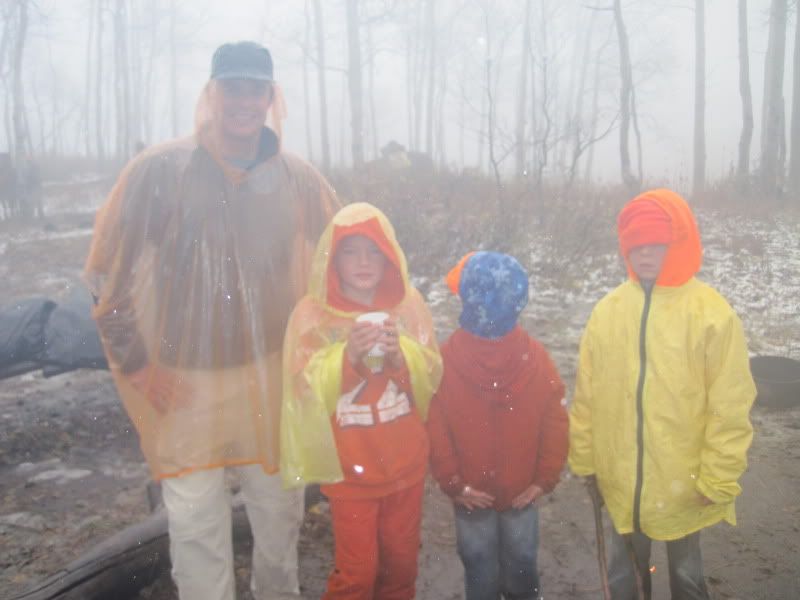 If I could choose anyone in the world to be with under such miserable conditions it would definitely be Vance and Seth Checketts and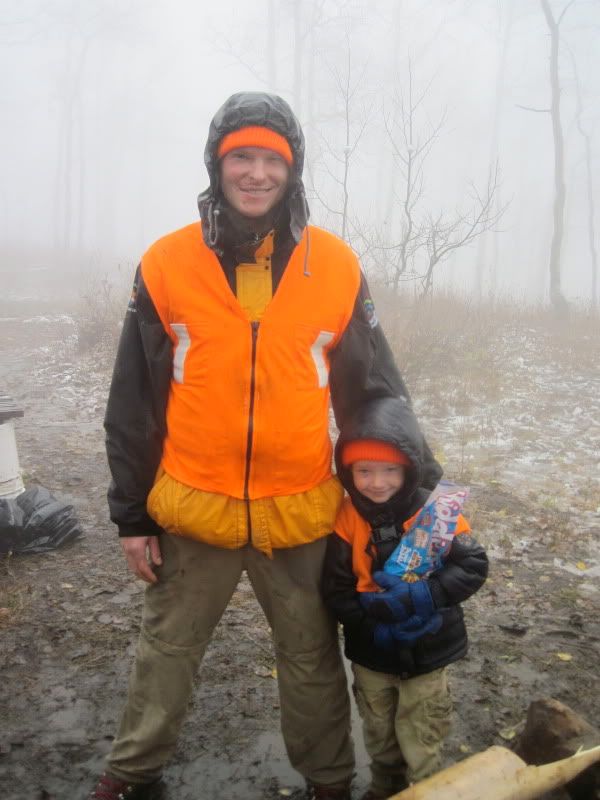 Christian and Liver Nielsen. These guys were nails and Liver won a windy pass green jacket.
The Clark Cousins harvested a classic windy pass 4 by ( only for you Nate)
Vance with a pack in front and in back. I'd bet 5.5 miles with 125 lbs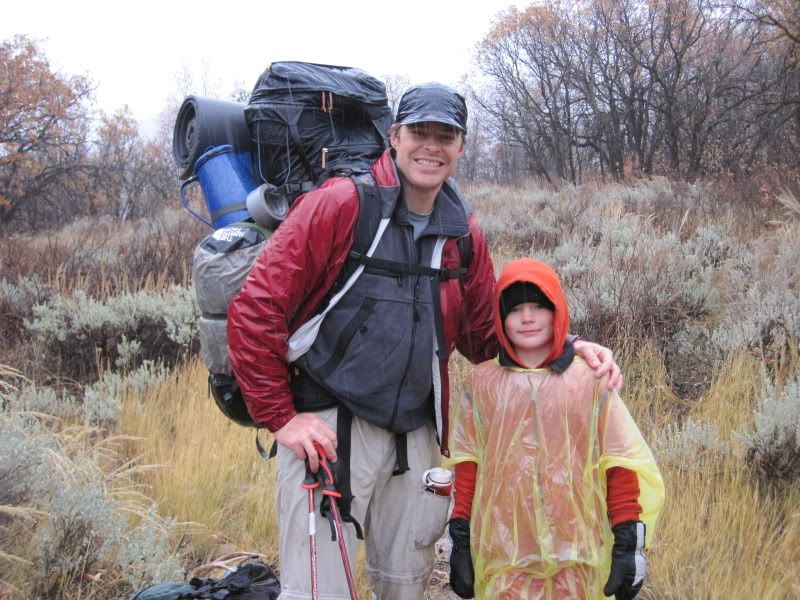 This ones for you Page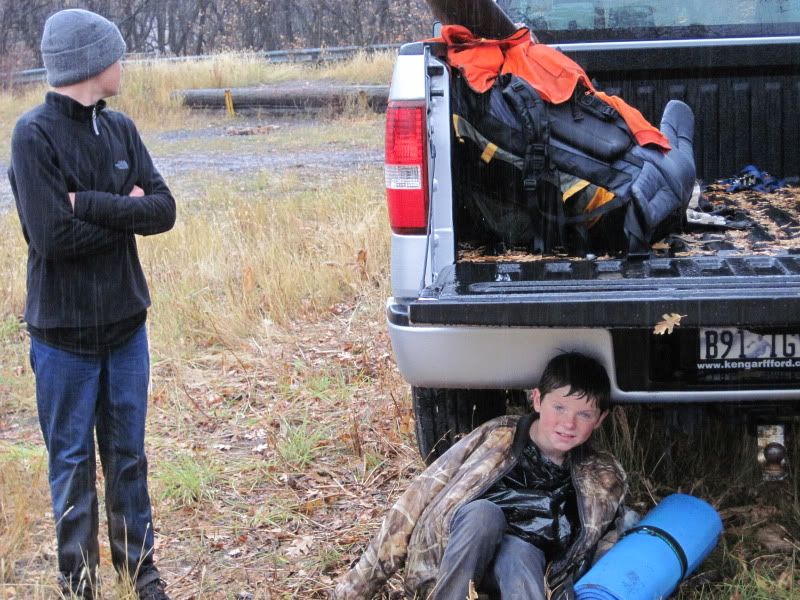 What a relief to be back down at the truck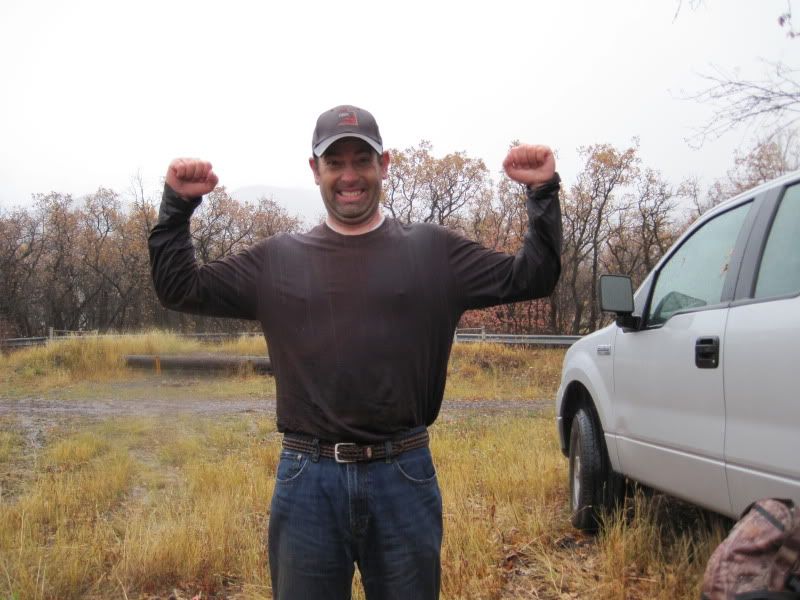 Soaked to the bone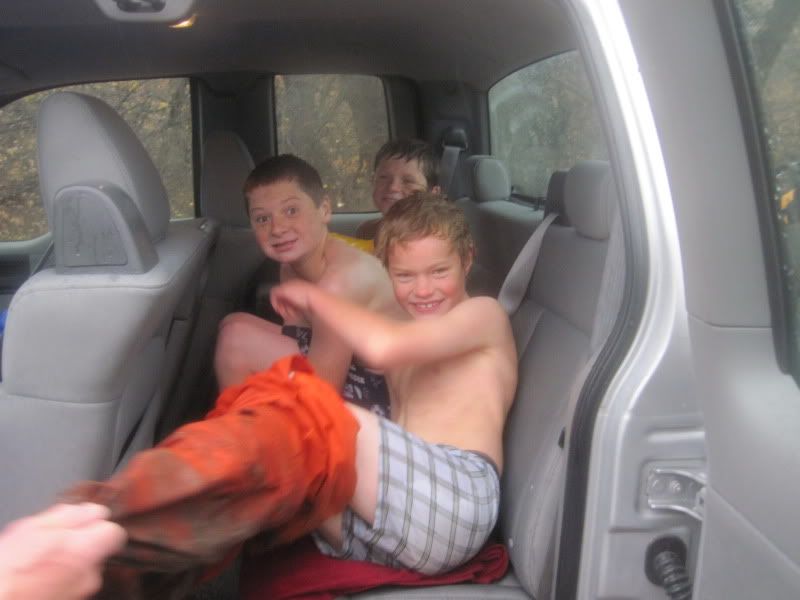 Buck bees to get warm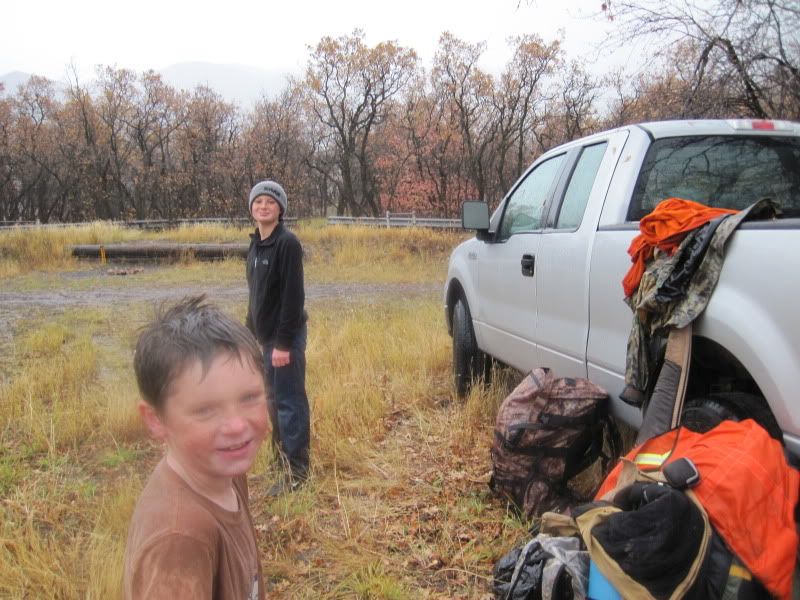 We'll hope for better weather next year.