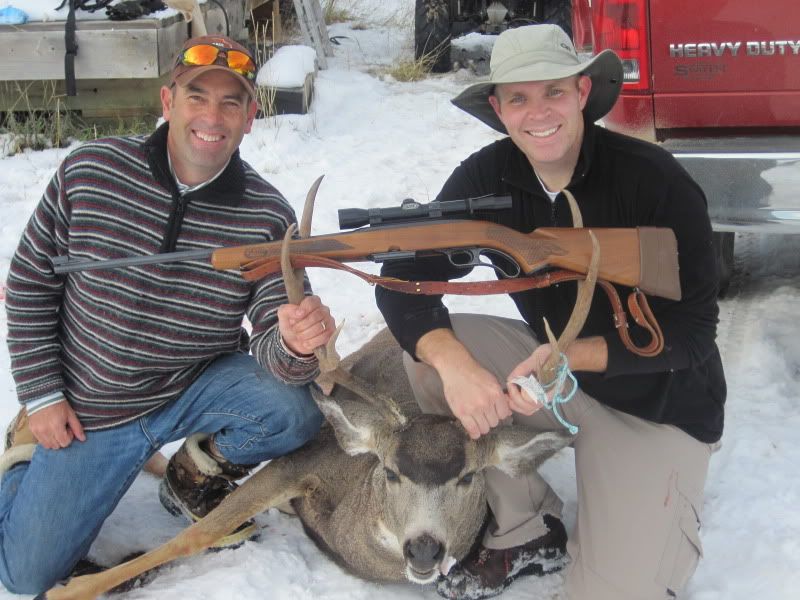 After a cold wet hunt last week, I was able to get out with some friends on a fun hunt that ended with some success.
Todd Miller and Carl Duke pose with a fine trophy
Todd and Carl scope the hillside for the elusive muley
Hide and seek. This deer was estimated to be between 9 and 11 years old with no top jaw teeth. He would not have made it through the winter. A good deer to harvest.
Maloy and Chief and a Thanksgiving goose