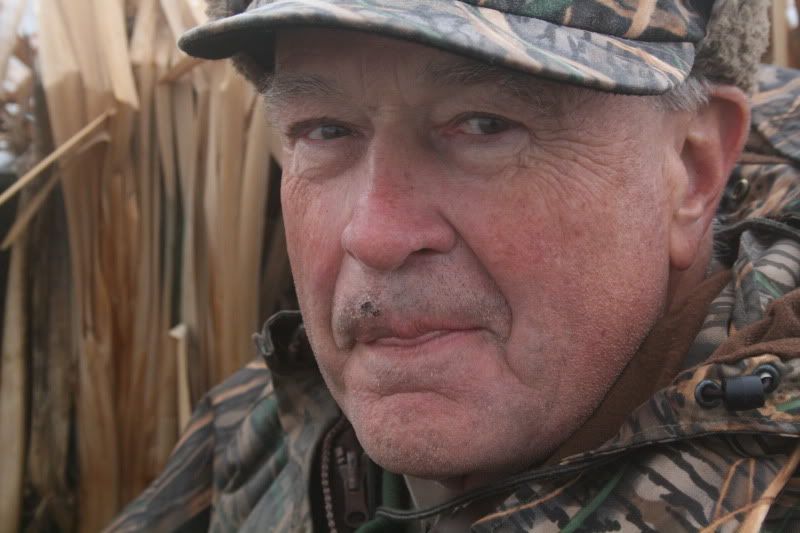 This is my good friend Joe Armstrong. Joe got in a fight with his Benelli last Saturday and got a fat lip.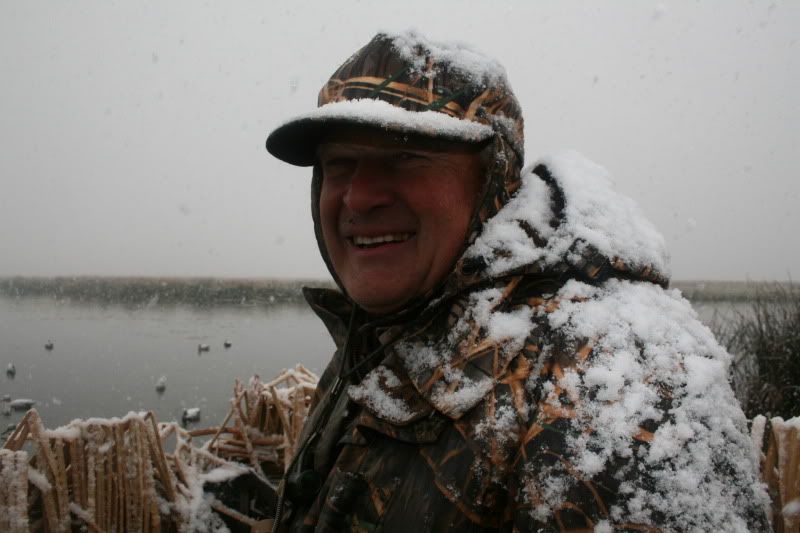 Today Joe invited me on a duck hunt during a snow storm. It was great!!!
I shot a few, but Joe just doesn't miss
Chief came along as well and retrieved all our ducks
Joe always rewards Chief as shown here with a crumb donut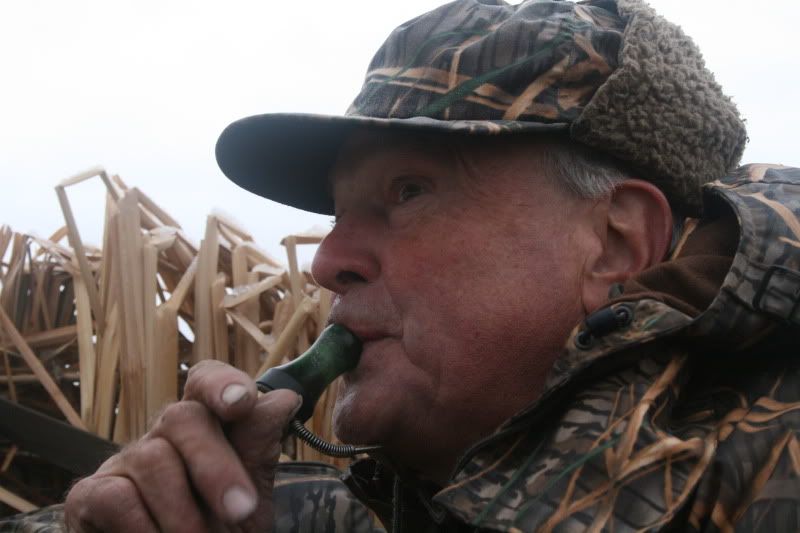 Joe is a master duck caller. Here he is calling in some ducks
Joe's results of his hunting expertise
Joe scanning the skies for that next flock to come in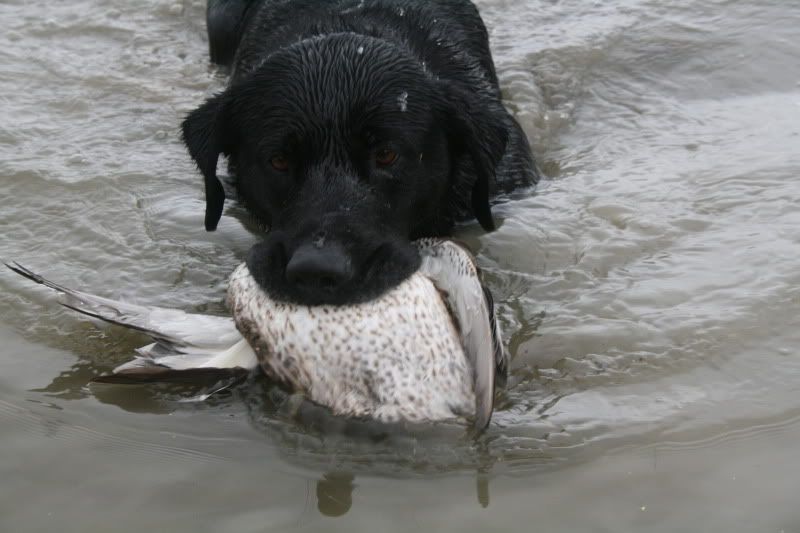 Chief in action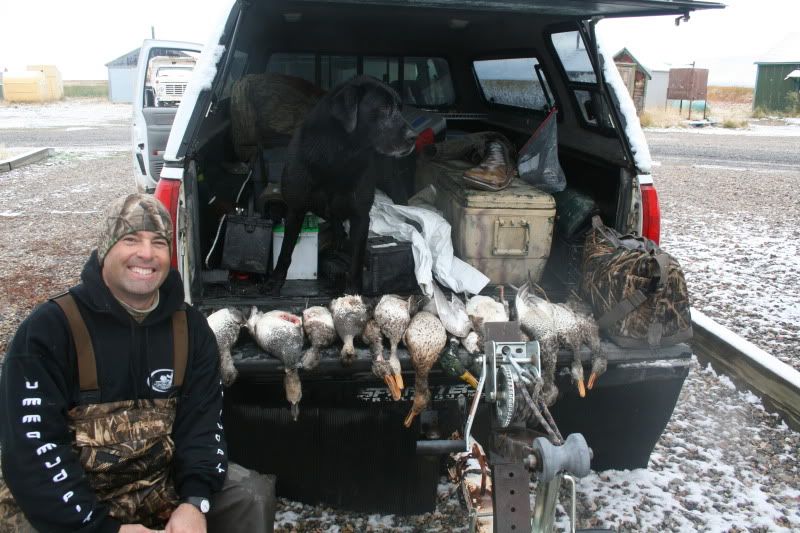 Me by Joe's truck. It has enough gear in it for 10 duck hunters.
I hope when I am 75 I still have the same passion that Joe has for duck hunting. Here's to you Joe.