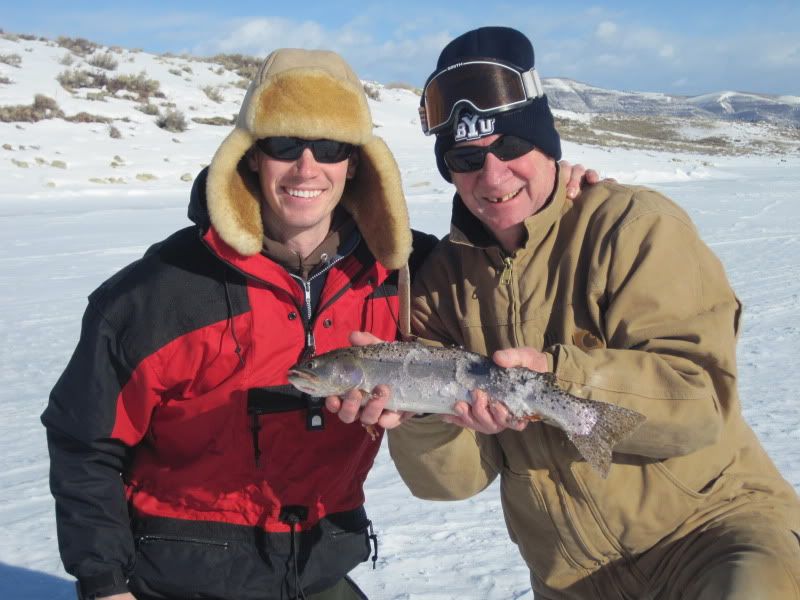 Great to have Nate Thomas home from his mission shown here with his Dad and a beautiful strawberry cutt.
Our outing was going quite well at this point. Good weather, catching fish and then our focus shifted.
The 3 amigos shown here decided to explore the neighboring mountains via snowmobiles. They got into serious trouble a half hour into their adventure.
Not only were we stranded on the lake with no snowmobiles but the boys were 10 mile away in a location unknown to us stuck in 3 feet of snow. Time to call in reinforcements.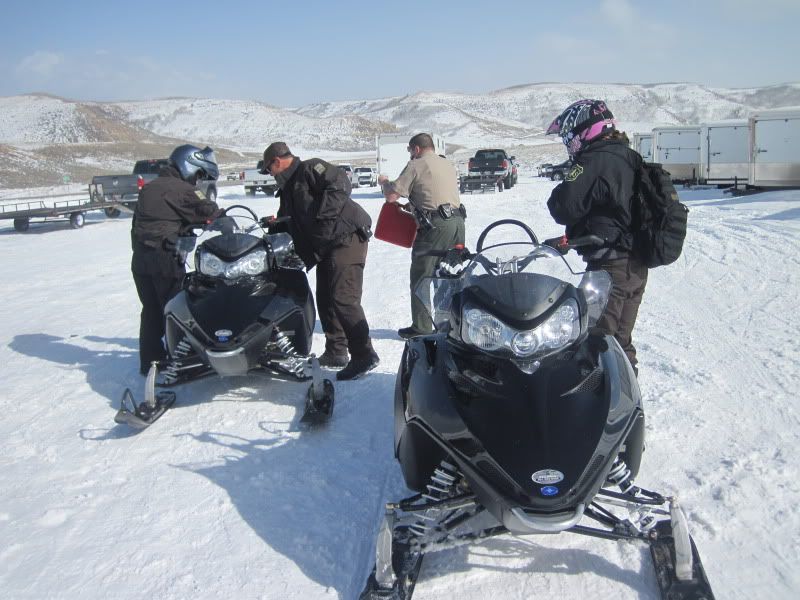 We are all grateful to the Heber Search and Rescue Team who after 6 long hours of not knowing where the boys were or their condition brought them back to safety.
< After 2 snowmobiles got stuck, Maloy tried to ride his out to get help and got stuck himself about a mile from where the other 2 boys were. After Matthew and Jackson were found it took another 2 hours to locate Maloy who started walking for help.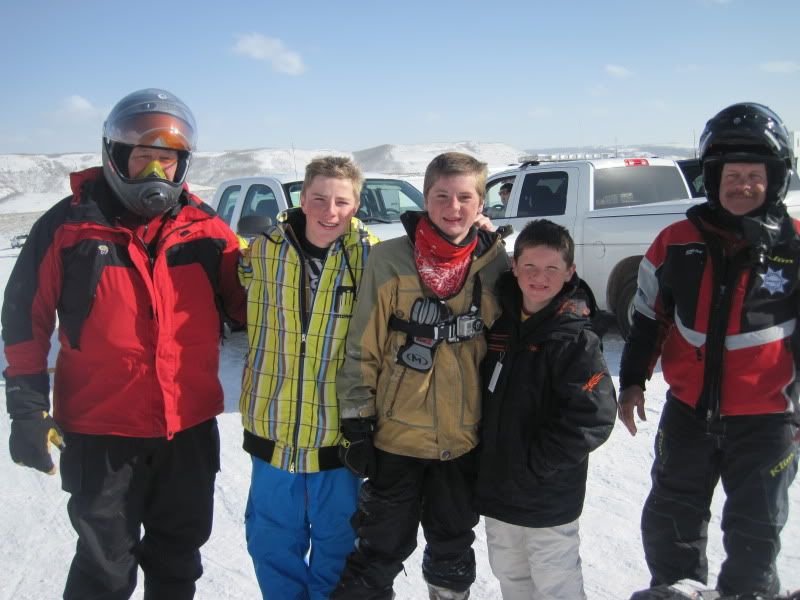 All safe and sound and some good lessons learned. We found there are a lot of great people willing to help out in a stressful time of need.