Today Maloy and I took Harriet fishing to Utah Lake. She got on her fishing attire and we went out.
Harriet really wasn't too interested in fishing which was good because the bite was slow.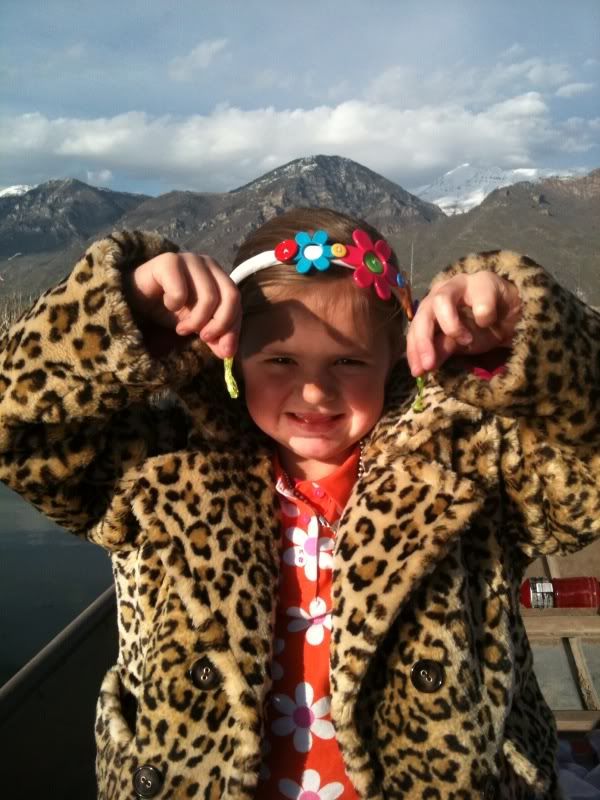 Harriet had as much fun playing with the "gummy like" lures as she did fishing.
Maloy captained the vessel today and did a good job.