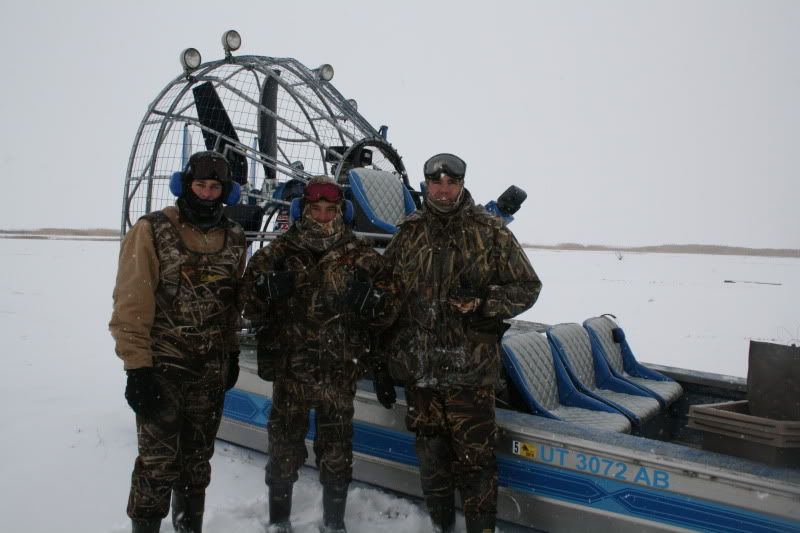 Today we went out 15 miles on the great salt lake to hunt ducks. What an adventure. Shown here: Todd Miller, Me and Darin Dewsnup
These are the coffin blinds that we lay in while hunting. The water is 8" deep and it gets cold.
Todd shown here in front of a few of the 400 silhouette decoys we put out. The teal never showed up like we hoped.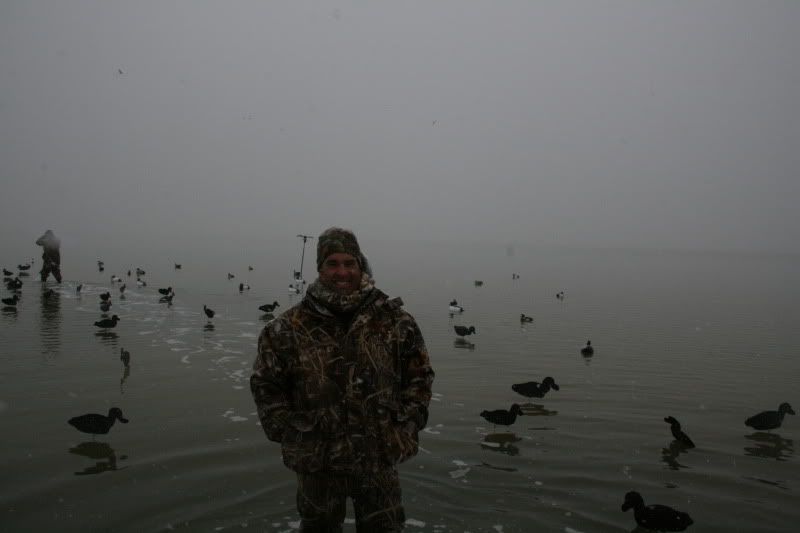 Staying warm is the name of the game. Hunting the salt water was a whole new experience. Thank goodness for a GPS to guide us home as a snow storm socked in on us.
Darin's airboat is an amazing machine. Riding over snow,ice,mud,weeds you name it and this boat will go over it at a high rate of speed. For me, riding in this boat was the highlight.